Personalized solution by innovation
ELIND is an Italian company, leader in design and production of complete electromagnetic heating induction equipment "turn-key", which find application in the iron and steel industry for the production and the heat treatment of bars and steel pipes or in the metal forging.
Therefore, ELIND represents a reliable international partner for steel mills, pipe mills and hot forging companies.
Founded in 1969, ELIND begins the activity with the construction of medium frequency converters for induction heating of billets and bars, for subsequent forging process.
In 1998 it became a Joint stock  Company and in 2000 obtained the ISO9001 quality certification.
In 2011 it inaugurated the new operating plant, on a surface of over 3,000 square meters in Venaria Reale (TO).
Throughout its history ELIND realized over 1,500 equipment in 30 different countries worldwide, with installed power up to 28 megawatts, gradually expanding its range of action from Europe to America to the Far East and Australia markets.
Thanks to a continuous process of technological innovation and collaboration with major industrial groups, the company has been able to expand the areas of application and in synergy with international engineering companies, it contributed to the realization of integrated equipment of major importance.
ELIND also boasts a highly specialized staff, result of a rigorous and continuous training process and a qualified and international commercial network, made up a selected network of agents and collaborators. us always to the future.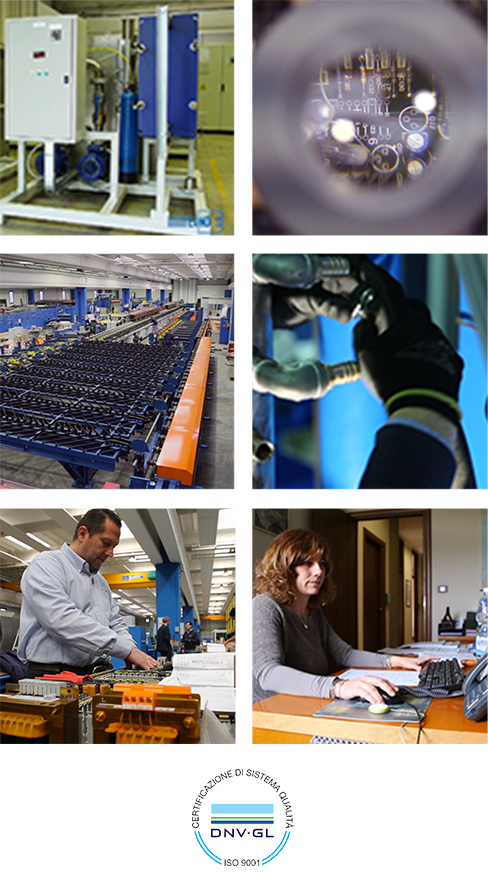 30
COUNTRIES WHERE THE COMPANY OPERATES

3,000
SQUARE METERS OF FACTORY