ELIND has an internal unit dedicated to the design of induction heating equipment. The strong focus on technological innovation, the highly qualified staff and the use of latest generation software allow to offer to the customers the services of studies feasibility and technical consulting.
The design begins with a detailed analysis of productive needs and continues into the later phases of development, for each area of competence, with the aim to better satisfy the customer requirements.
The progress is subject to an accurate planning both of system and of activities, which includes a lot of control phases and analysis, in order to ensure respect of the deadlines agreed with the customer and to verify the perfect correspondence to the project specifications.
The electrothermal design foresees the study of the heating process and the dimensioning of the parts that allow to get it. ELIND uses advanced software for process simulation and for the dimensional choice of components used in the construction of converters and inductors.
The electrothermal design also aims to maximize the efficiency of the process in order to minimize the production costs and to satisfy the following aspects:
The elaboration of the equipment project according to customer specifications
The estimation and verification of the energy performance of the equipment
The dimensioning of the equipment as a whole
The selection of materials and components by suppliers certified according to current technical standards and the ISO9001
The supply of the documents concerning the system, including wiring diagrams, operating instructions and maintenance, suppliers manual, HMI supervision manual and declaration of conformity.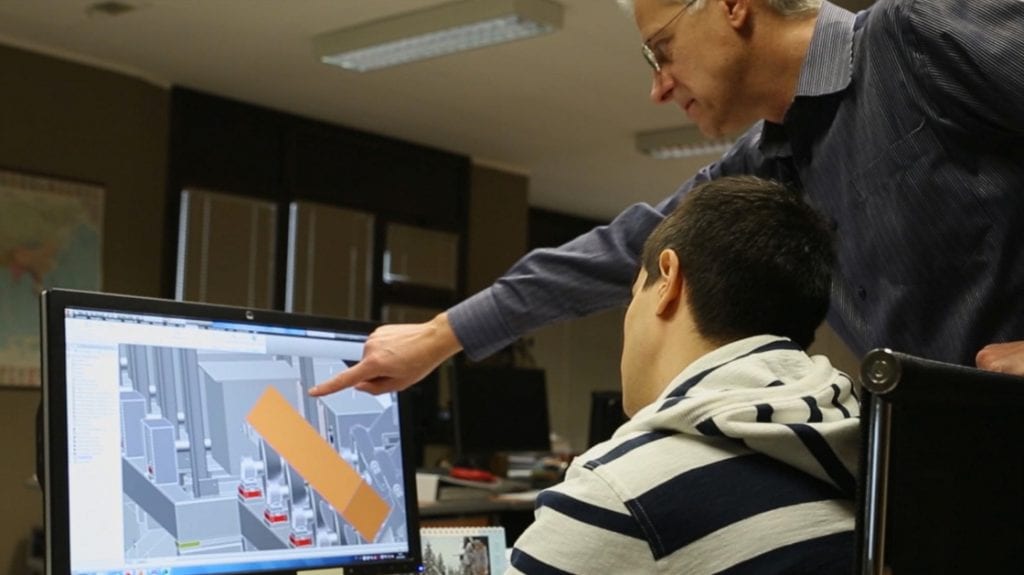 The electrotechnical design is based on a continuous search of new components and wiring system, which allows to realize equipment with a high technological value obtaining important qualitative results.
The electrotechnical design uses components of last generation and follows the latest safety standards in accordance with the Machinery Directive. For this purpose advanced software systems are used, including:
Design system named CAD, that allows to optimize the development time
Development Platforms for different brands of PLC and SCADA systems
Internal Management Program integrated with the design department that allow to reduces the development time
Internal Design of electronic boards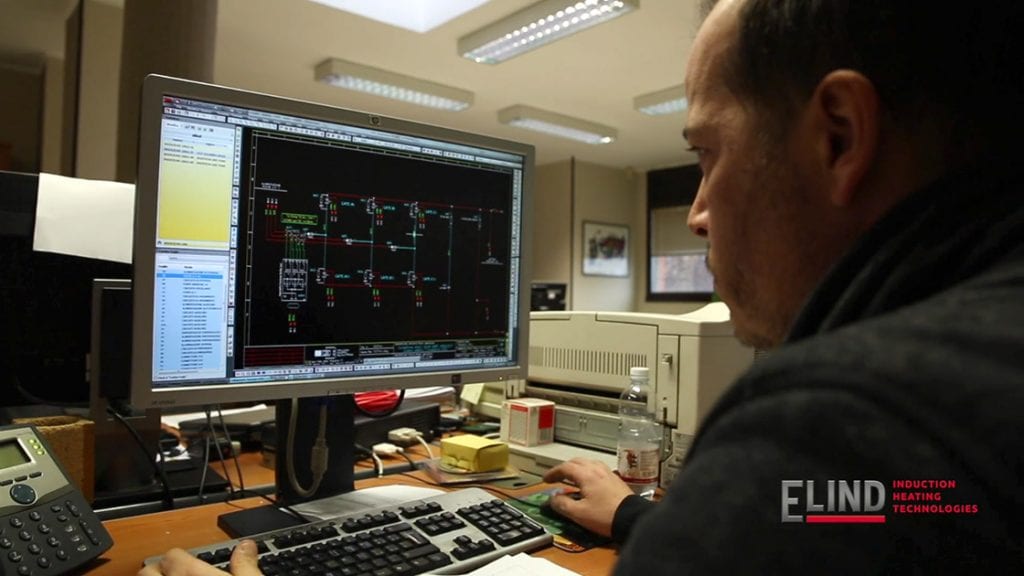 Elind has a unit of mechanical design, which has great experience in the development of dedicated solutions and with high added value. The company has also, in engineering and mechanical working context, an external support of professionals and specialists.
The mechanical design offers a wide range of services:
Analysis and development of mechanical projects
Structural Static calculations
Elaboration of projects with AutoCAD Mechanical software, Desktop 2D, Inventor 3D
Realization of personalized technical documentation
Prototype development and complementary services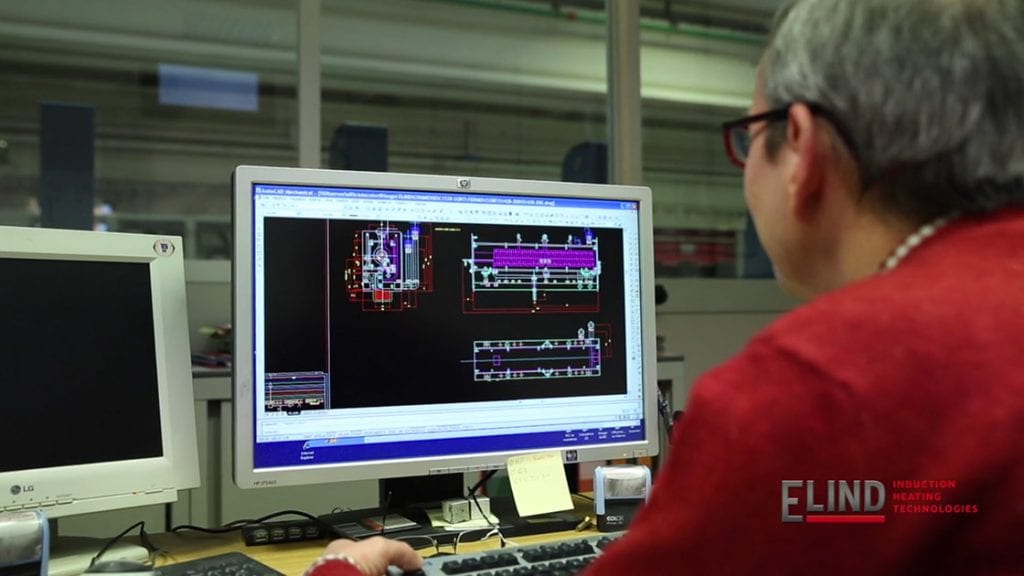 Software engineering deals with the process automation by PLC and HMI systems for the supervision of the equipment. Based on customer needs, Elind develops projects for both production data collection and recording
The equipment may be supported by teleservice for the diagnostics of possible anomalies in a short time.
Using the PLC Siemens or other brands, according to customer needs
Use of AS-Interface technologies, Profibus net and Ethernet, MPI protocols
Operator interface that can be managed by HMI panels
Supervision PC with SCADA software for complex equipment
The numbers of our success

HOURS OF DEVELOPMENT IN ONE YEAR

NUMBER OF DEDICATED RESOURCES:
20%